MOT Testing in Shrewsbury
We MOT from class 4 to class 7
For many motorists, the annual MOT inspection is a necessary evil which must be faced as a part of vehicle ownership.  But at Billcar, we don't believe it has to be that way.  At our MOT garage in Shrewsbury, we aim to make the process of getting your car tested and certified as painless as possible.  When it comes time for your MOT, Shrewsbury motorists, can rely on Billcar of Walford Heath for friendly and professional service.
The job of local MOT garages is not to make it difficult or expensive for drivers to maintain their cars, but to protect them by performing safety tests on a regular basis.  At Billcar we take our responsibilities to you very seriously.  We want you and your family to be safe while on the road, and when performing MOT inspections we endeavour to resolve any issues with your vehicle in a prompt and affordable way.
When motorists search online for 'MOT Garages Near Me', they can find a list of MOT garages in Shrewsbury, but have no way of knowing what to expect when they get there.  When you're looking for friendly MOT garages Shrewsbury has no shortage, but when you take a deeper look at the other services offered, certain local MOT garages stand out above the rest.  Billcar offer MOT inspections  for all vehicles from classes 4 to 7 – this includes not only private cars, but also taxis, minibuses, goods vehicles up to 3,500kg, and certain other vehicles.  Our experience working on all types of cars and vans means we will be able to provide prompt and cost effective support should your car require repairs or parts to pass its test.
For motorists looking for a thorough, yet cheap MOT, Shrewsbury based Billcar are here to help.  Contact us today to book your test.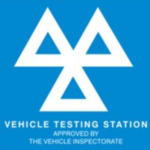 To book an MOT please call on: 01743 291740